We have two resident greeters that say hello to our guests. Don't be surprised if you see them in our lobby!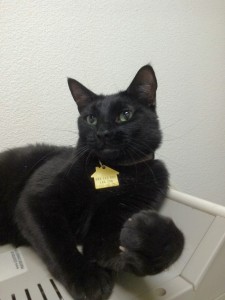 "Blackjack" is a handsome neutered domestic short hair who rules the roost! He is king of the clinic and knows it. He has a bit of a "cattitude" at times but is such a charming fella! He enjoys sitting at the window and birdwatching.
"Bixby" is a soft and fluffy neutered domestic medium hair that loves everyone! He is a client favorite and is always up for a belly rub. You may find him napping on the front counter, which is his favorite pastime.